Our highly skilled sales and technical people are waiting to help you with enquiries and personal customisation needs. Call or e-mail us today.
Copyright © 2005,06
Strikeback™ Tackle.
All rights reserved.




Shark Shield ™ Shark Repellent

Shark Shield Surf - Shark Repellent

Shark Shield Testing

Testimonials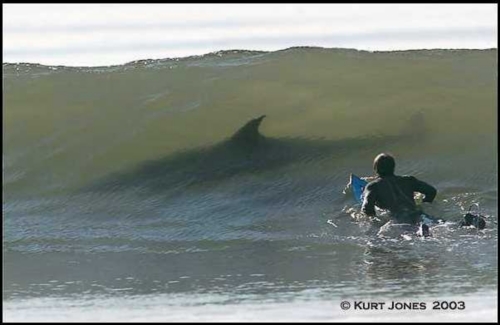 Effective Shark Repellent against Shark Attack

Shark Shield™ is an electronic shark deterrent that allows both water sport professionals, commercial fisherman and recreational users to enjoy their chosen vocation with a new dimension - safety and peace of mind; for themselves, their families and employers.
How Shark Shield Repels Shark Attack

The Shark Shield™ generates an electrical field that is detected by the shark through its sensory receptors, known as the Ampullae of Lorenzini, found on the snouts of many sharks. Once detected by the sharks' sensors, the field causes muscular spasms that result in the shark being deterred from the area.
The field is projected from the unit by two electrodes, which create an elliptical field that surrounds the user. Both electrodes must be immersed in the water for the field to be created. The electrode configuration depends on the model of the Shark Shield™ unit. This is explained in more detail under the product information.
In order for the Shark Shield™ to operate effectively the unit must be switched on when the user enters the water, left on for the duration of the users time in the water, then switched off as the user exits the water.
The Shark Shield™ does not work in fresh water.

Shark Shield has been tested on many predator shark species including the shark which like no other evokes almost prehistoric fear, the White Pointer or Great White Shark. Shark Shield has been shown to be an effective repellent of Great White Sharks in South Africa and Great White Sharks in South Australia
For testing work on the Shark Shield Click here

Shark Shield
Products

Shark Shield Surf (New product)
Surfing, kayak, canoe, wave skis

Shark Shield Freedom 7
Swimming, snorkelling, and surfing

Shark Shield Mariner
Jetskis, boat, pontoon, net protection, hooker diving


Shark Shield Mariner Premium
Shark Shield Mariner plus Deluxe carry case

Shark Shield Scuba


Shark Shield
Accessories


Extra Battery
Leg Rope
Deck Grip
Additional Surfboard Mounting Plate
Carry Bag
Duluxe Carry Case
Mircro Case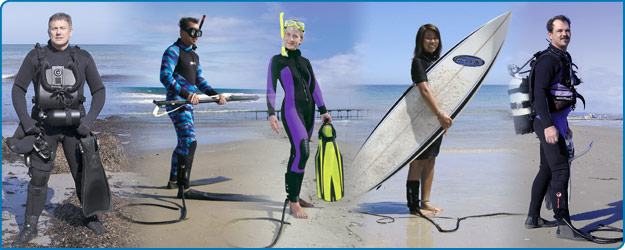 Simulated Protective Fields from Shark Shields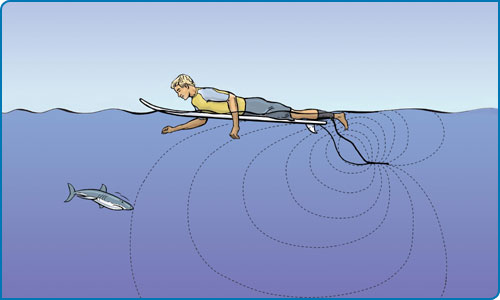 Freedom 7 attached to ankle used surfing.
Shark Shield Surf is attached to board not ankle See Here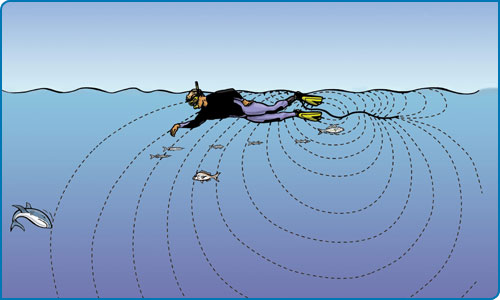 Shark Shield Feedom 7 used snorkling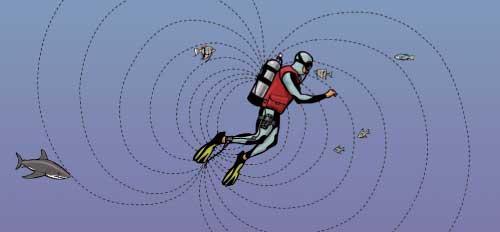 Shark Shield Scuba
For videos and full description of Shark Shield visit manufacturers website Click here

To view or purchase Shark Shield Products

Click here We Ship Worldwide

To read real people's experience with using Shark Shield

Click here

If we don't have the Shark Shield or accessory you require we will get it in for you.
WARNING - SHARKS ARE DANGEROUS
Sharks can be dangerous and often unpredictable creatures. While great care has been taken, and extensive testing has been done, to develop and manufacture the Shark Shield™, it is simply impossible to guarantee that all sharks will be deterred under all circumstances. With or without the protection of a Shark Shield™, all sharks should be treated with respect and caution. Water sport participation in the presence of sharks is inherently dangerous. Any human activity in the water near sharks must always be considered as possessing a considerable degree of risk.



sharkshield is shark shield and shark shield is in wa perth western australia, sea change shark-shield at powerdive and strikeback tackle, repel sharks whilst diving, snorkelling and surfing, especially for safe surfing, spearfishing, boating and even military. Fishing or a diver, you can snorkel with diving gear in the surf, ocean or sea in west, australia, perth. Sharkshield and shark shield in Western Australia, Perth, shark-shield, sea change sharkshield repel sharks when diving, snorkelling, surfing, for safe surfing, spearfishing, boating and military use plus fishing and for divers when snorkelling, shark shield is necessary diving gear for surf, ocean and sea, in west australia, perth and other areas